LANGUAGE SERVICES
Version Originale, your partner for all your international communication needs, offers a comprehensive package of language services and personalised coaching to meet your company's and your own individual needs.
Our aim? Help you up your international game by improving your communication in foreign languages!
We offer tailored support packages calling on our full range of services: coaching and consulting, training, translation and copywriting, often in the form of innovative, hybrid solutions.
Our extensive experience and our team's expertise make us the ideal long-term partner to work alongside you as you communicate beyond borders.
for its made-to-measure language services

for its coaching solutions perfectly adapted to your needs
for its expert and dynamic team

for its network of specialist translators and trainers
for the languages available: English – German – Spanish – French – Italian – Portuguese – Russian…

for its fun and friendly service
MEET THE VERSION ORIGINALE TEAM
Version Originale was founded in 2009 by Kim Barrett and Kirsty Voisin who have over twenty years' experience in language services.
The firm combines their varied experiences and expertise in service provision…as they can tell you themselves!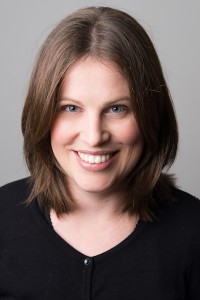 " Ever since I started out on my language studies at Durham University, I have always loved the intellectual challenge of translation: taking a source text and working out how to make sure the reader in the target language fully understands the primary and the hidden meaning along with everything the structure and content of the text communicates is no easy task. It's not just about substituting one word for another, translators are not yet ready to be replaced by machines!
Quite the opposite, translation is a profoundly human art and science.

That is why the relationships I develop with my clients and fellow translators are so important to me, and why we avoid over-reliance on technology."
My background
BA hons in Modern Languages (University of Durham) and Master in International Communication in Health Sciences (Université Lyon III)
Career in translation and translation project management dating back to 2002
Experienced in managing and translating projects requiring quick turnaround and excellent writing skills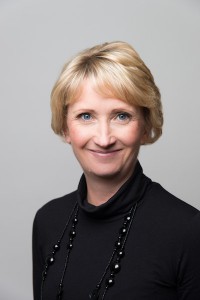 " I have met hundreds of people from different countries, cultures and backgrounds over the course of my career. The guiding thread throughout, from my first professional experience with the European Commission to my current work offering coaching and consulting services to managers and business leaders, has always been the need to listen, guide and support the people I have had the pleasure to work with, offering them my insights nourished by my expertise, my professional career and my experience in setting up and running my own business.

These relationships and this connection are what continues to make me happy and fulfilled in my work at VO."
My background
BA Hons Law and Russian and Masters in Law (University of Surrey)
Experience in training and consultancy dating back to 1995, with a strong focus on the intercultural aspects of business
Works with the managers and directors of SMEs and large groups who appreciate her quick thinking and grasp of the challenges they face
In addition to our in-house teams we call on our hand-picked network of expert translators and trainers. They provide us with diverse specialisations and profiles which allow us to find exactly the right person for each project.
WHAT OUR CLIENTS SAY ABOUT US
Read testimonials from our clients describing what it's like to work with us!
We have often asked the impossible of the Version Originale team: projects with multiple languages, very short deadlines. We have always found the team pleasant to work with and attentive to our needs; reacting quickly to our requests and supporting us throughout the process. The quality of the translations has always been excellent and their questions relevant. Thank you!
I cannot speak highly enough of Version Originale to whom I am extraordinarily grateful for turning an English training course into THE solution to a major challenge: a series of job interviews in English… passed with flying colours!

The individual training offered was already a tempting proposition, but the fact that I was able to work with an experienced, qualified trainer who is open-minded and an excellent listener, and who knows how to adapt their training to the need in question and to offer the right advice at the right time, really surpassed my expectations. To top it all off the Version Originale team is available, responsive and lovely! What more could you ask for? Well done and keep up the good work!
Our collaboration with VO allows us to communicate rapidly and effectively on humanitarian crises, knowing that we can rely on their support and high quality translations with very rapid turnaround. Their ability to understand the challenges we face and our specific vocabulary is a genuine asset.
I worked with Version Originale for a five-year period. At the outset, the aim was just to maintain my level of English. However, this training course very quickly developed into a genuine collaboration providing assistance in putting together projects for my foreign colleagues. Version Originale gave me much more than the language skills, offering the benefits of their experience in project management and business development. VO helped me to structure and develop my presentation materials, and coached me prior to delivering presentations and training in English.
Having worked for a number of years with Version Originale to meet my needs for proofreading and translation work, I am entirely satisfied with their services. I naturally appreciate their professionalism but also their reliability, availability and quick turnarounds.
Mistakes in documents written in English can have serious consequences, especially when they are addressed to native English speakers. We regularly rely on the effective and responsive language service offered by VO to proofread sensitive emails and our official communications materials. This saves us time and increases both our performance and professionalism.
I first contacted VO to ask them to translate my CV, which they did very quickly, including a series of exchanges and questions on my sector of activity (IT) to ensure the quality of the final document. VO then supported me through the job interview process to prepare for a phone interview in English: two sessions were scheduled to fit in with my availability and I was particularly happy to have written feedback on the corrections and areas for improvement. I felt much more confident during the interview!
Interested in seeing how Version Originale can help you with your international projects?
A specific request or question you'd like to ask us? Need a quote for a language services project?
We would be delighted to hear from you!
Fill out the contact form below and we will get back to you as quickly as we can.
The best way to discuss a project at any stage of development is face to face and we are always delighted to meet with our existing and future clients.
A face-to-face meeting allows us to properly understand your needs and explain how we think we can help you.
Address
Version Originale
KVB Consulting SARL
5 rue Jean Elysée Dupuy, 69410 CHAMPAGNE AU MONT D'OR
Email
Telephone
+33 (0)4.78.35.87.38
NEWS
Our Newsletters are listed below for you to browse. Click on a name to view the PDF:
SUBSCRIBE TO OUR NEWSLETTER