MEET THE VERSION ORIGINALE TEAM
Created in 2009 by the founding partners Kim Barrett and Kirsty Voisin, Version Originale has a team of experienced employees working in language services and administrative support. In addition to our in-house team we call on our hand-picked network of expert translators and trainers. They provide us with diverse specialisations and profiles which allow us to find exactly the right person for each project.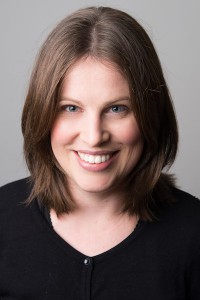 "In 2009, we set up Version Originale to make our expertise available to our clients working in an international setting, supporting them to improve their communication and collaboration with their co-workers, suppliers and clients based abroad.

Meeting people's practical needs by offering a range of practical, adapted services is our core business for both our language services and coaching offerings.

Heading up the company I learn every day through my interactions with our loyal clients and our excellent team and that's what I love most about what I do."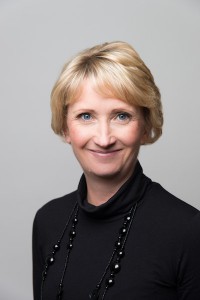 "I have met hundreds of people from different countries, cultures and backgrounds over the course of my career. The guiding thread throughout, from my first professional experience with the European Commission to my current work offering coaching and consulting services to managers and business leaders, has always been the need to listen, guide and support the people I have had the pleasure to work with, offering them my insights nourished by my expertise, my professional career and my experience in setting up and running my own business.

These relationships and this connection are what continues to make me happy and fulfilled in my work at Version Originale."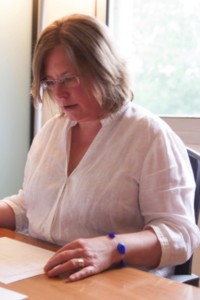 Rachel, Admin
Rachel has been our Office Manager since 2017. Organised and disciplined, Rachel structures Version Originale behind the scenes. Always around to answer your questions and see to your needs, she looks after all the administrative and organisational aspects of your training to ensure everything runs smoothly.
Of an optimistic nature, she enjoys working in a fun, pleasant environment and will always be there to offer you the warmest of welcomes.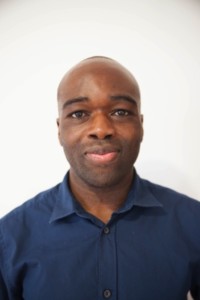 Bunmi, Trainer
Bunmi, our Scottish trainer, has been with Version Originale since 2006, after working in customer relations in the UK. Attentive and flexible, he adapts his training courses to his client's areas of interest in order to maintain high levels of motivation. He will put you at ease and create a fun, relaxed atmosphere during the sessions to optimise your learning.
His main source of motivation? Seeing you progress and use what you have learned in your day-to-day work, outside of the sessions.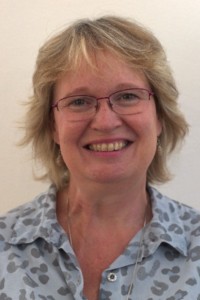 Jennifer
, Trainer
Jennifer, our Welsh trainer with her infectious laugh is a passionate advocate of language learning a field she has worked in since 2009. Adaptable and a great listener, she knows how to put her trainees at ease and motivate their language learning.
Her greatest satisfaction? Seeing her trainees learn to love English and persevere with their learning outside of their training sessions. A session with Jennifer is all about speaking and sharing, laughing and learning!
Need to contact the VO team? It's right this way →
WHAT OUR CLIENTS SAY ABOUT WORKING WITH US
As part of our export development, we called on Version Originale for our technical translations (English, Spanish, German and Dutch).

We have worked together for five years now and we appreciate the professionalism of the support they offer, as well as the excellent turnaround of both the quotes and the translations. Delivery is quick and the working relationship extremely pleasant.
I used my DIF training entitlement to improve my English for work. After attending English training for 1.5 hrs a week over a year, my English has improved significantly. The training sessions were adapted to my interests and needs, the firm is totally reliable, the atmosphere is great, and the trainers are excellent, especially Jenny. I recommend them highly!
We have used the services of Version Originale for many years. As an Executive Search firm we have to be extremely precise and accurate when reporting on our candidates to our international clients.

The translations produced by Version Originale are of the highest quality and communicate the subtleties inherent to this type of feedback.
For a number of years we have used Version Originale for our weekly translations.

We are extremely satisfied with our collaboration with Version Originale, both in terms of the accuracy of the translations, and their utmost professionalism.

Thanks to all the Version Originale team for meeting our needs, thanks for your quick turnarounds, your availability and your consistently warm welcome. Well done!
A flexible offering adapted to my needs which moved on over the course of the year I was in training. The range of materials used and subjects tackled, without ever dumbing down, was great. The trainer's tolerance and patience builds your confidence and motivates you to speak and work hard. The team is very attentive to your needs and constraints.
I really appreciate the excellent response times and efficiency of the Version Originale team. We have worked with them for several years on translations from French to English and appreciate the relationship we have with them as a client.

I also like the fact that VO takes the time to understand the background to the translations we are asking them to produce. This year we asked them to work on translations from French to Italian and worked with the network of VO translators.

This was a great success, with the translation of a training module that I will deliver to a client in Italian. I was also able to experience a day of mentoring with the Italian translator to prepare to deliver the training course… it really boosted by confidence! I was really pleased to come and work in your offices and to meet the whole VO team.